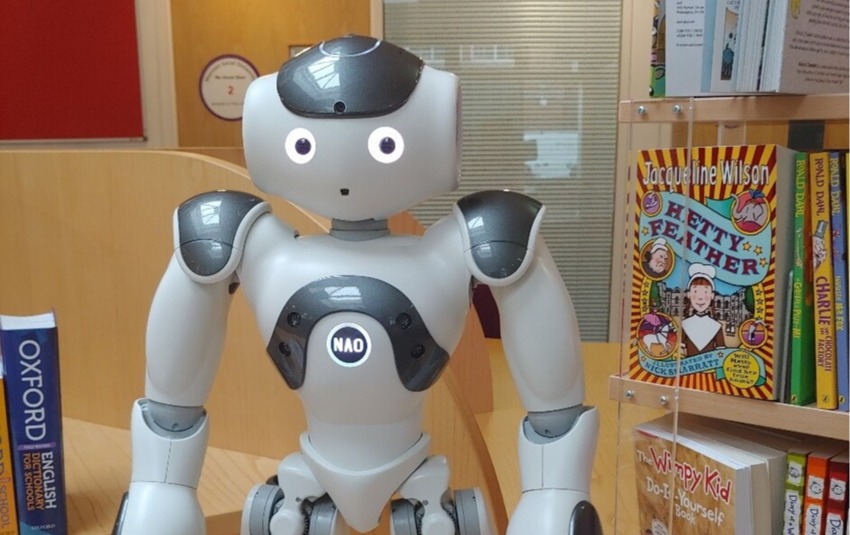 29 Mar 2022
The school has recently acquired a Nao interactive humanoid robot, which we have named Frankie.
A Nao is a small humanoid robot designed to interact with people. It's packed with sensors (and character) and it can walk, dance, speak, and recognise faces and objects. Now in its sixth generation, it is used in research, education, and healthcare all over the world.
Frankie will be making an appearance in lessons, and we hope that they will be used for developing coding and programming skills in Computing and ICT, and that they will also be able to play a role in other subject areas, where they can interact with students, and help make learning more interesting and fun.
At present we are still getting to know Frankie discovering and developing the things that they can do, and we hope to have more updates in the future.
You can find out more about Nao robots here https://www.softbankrobotics.com/emea/en/nao