Welcome from the Headteacher
Welcome message from Maarten Crommelin, Headteacher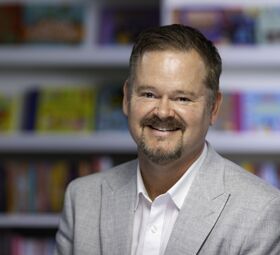 Dear Parent or Carer,
Welcome to our website where you can find out more about our outstanding school.
I am very proud of the pupils and staff here at Maudsley and Bethlem Hospital School – an ambitious, collaborative, energetic and kind school where our focus is always on providing the very best education that we can for our learners.
Nobody chooses to be in hospital, but we work hard to keep our pupils connected to their educational journeys from the moment they arrive to when we start the reintegration process. Our pupils show us time and time again, that although they may be unwell for a time, there is still very much that they want to focus on and achieve. We mirror their ambition and try to go the extra mile to help them stay engaged with learning.
Our staff are highly experienced and will support your child during this time, liaising with home schools, the local authority, our hospital partners and of course, you. Do contact us if you have any questions about your child's education whilst they are attending our school.