Welcome from the Chair of Governors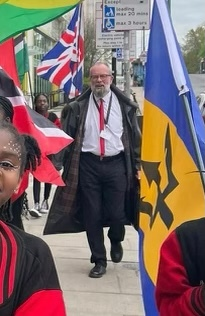 Dear Parent or Carer,
I am writing on behalf of the governors and staff of Maudsley and Bethlem Hospital School to introduce ourselves and to welcome you and your child to our unique school.
Ofsted have judged our school to be 'Outstanding' and we have, undoubtedly, some of the most experienced and capable staff of any school in the country. However, far as we can, we aim to be an ordinary school for exceptional children and young people in extraordinary circumstances. We appreciate that your child is unwell at present but we continue to have the highest expectations of them, their attendance, engagement and continued commitment to their education. We know that the vast majority of our children and young people will leave us to re-join their own school; some are with us only a few days, some weeks and some for a number of months. Our programme for your child will be personalised to their need and to their circumstance, but where possible, they will work together, in community with other children and young people.
Our staff set an example of hard work and dedication which is inspirational in itself, but despite the seriousness of our purpose, you will find us as an ordinary school should be, light, bright and full of laughter.

Welcome to our school.
Mickey Kelly, Chair of Governors